A new sheet mask has hit the market called the Osun Gold Honeycomb Face Mask and it is a toner, essence and serum all in one. This mask not only offers ultra hydration but it also soothes, prevents blemishes, clears acne scars, rejuvenates the skin, provides anti-aging benefits all while giving you a luminous glow. But the skincare benefits aren't the only thing that the sheet masks are know for.
Made by Ithiopia Luxury – an American, Black owned lifestyle company that is on a mission to help women develop an intentional beauty and self-care routine, these sheet masks aim to spark a wellness movement of women who know their worth and are willing to invest in themselves first.
"It is important for me to educate Black women about self-care because so many times we neglect ourselves while trying to do and be so many things for others. Therefore, the Osun Honeycomb Face Mask is my gift to women, so they can remember to take time out to honour and care for themselves." says Ithiopia McKinney. "The best is for us. It doesn't mean that we do not care about our responsibilities or love our families but it is also time to take care of us."
The mask can be used intentionally through a self-care or beauty routine to reap all the benefits. McKinney describes an intentional beauty routine as a movement where one uses time spent in beautifying the outward appearance to also enhance the inward. She adds that using the mask is an opportunity rest, recuperate and reconnect with inner being – a wellness practice that can help one feel beautiful and luxurious from the inside out.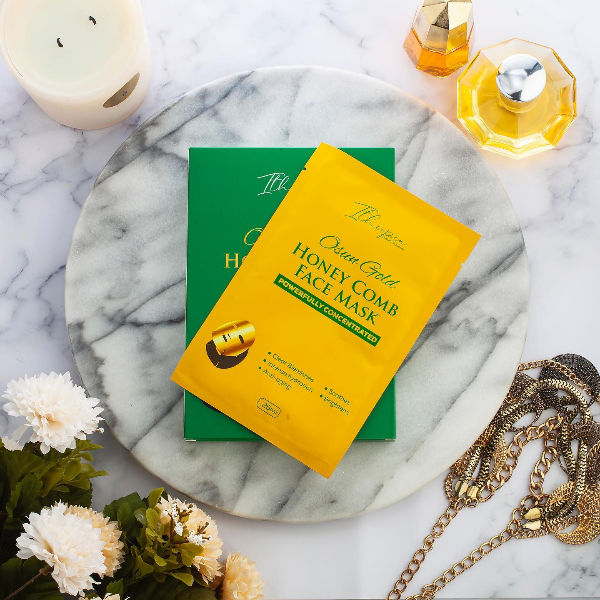 The Osun Honeycomb Face Mask is formulated to provide many beauty benefits. It is a premium gold sheet mask that is super concentrated with ingredients such as honey, niacinamide, hyaluronic acid, aloe, turmeric, carnosine, ceramides and peptides which work together to leave the skin fresh and rejuvenated. When worn, the sheet masks provide moisture and occlusion that helps the pores absorb a high concentration of ingredients, which then work their way deep into the skin to hydrate and nourish.
Where did the idea for sheet masks come from?
For Ithiopia Luxury's first line of sheet masks, the product was birthed by blending both African values and Asian culture together. Mckinney, who is of Bahamian origin visited Nigeria years ago where she stayed for one year and half. There, she was deeply inspired, especially by African mythology. Hence the sheet mask derives part of its name from Osun (pronounced oshun) who is the African (Yoruba tribe) goddess of beauty, sensuality and fertility. According to McKinney, using the mask is a way for women to see themselves as beautiful goddesses from the inside out.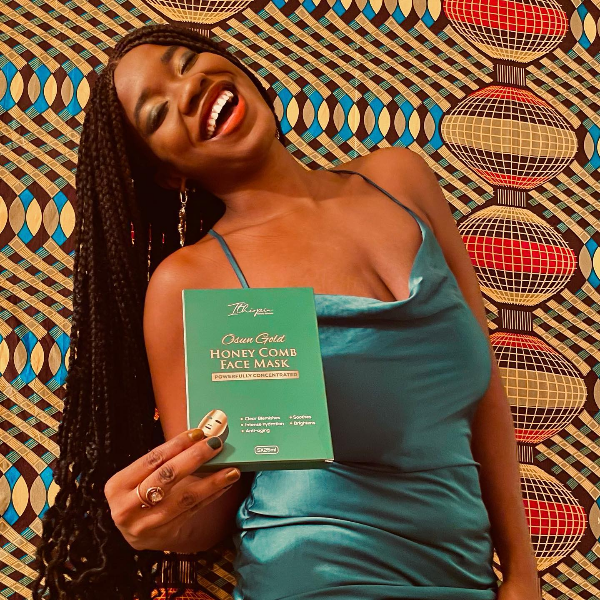 The concept of masking – whether in the beauty or cultural sense is not totally new. Within a cultural context, many African countries have a long tradition of wearing with wooden face masks for certain cultural ceremonies where the mask itself might have been worn to enable the wearer take on a new identity towards achieving a particular goal. Whereas, in Korea, masks are a beauty secret in which cloth is dipped in special serums and spread over the face to reverse the effects of aging. This practice eventually spread to China and Japan and was eventually innovated upon to create the sheet masks that are now all over Asia and which has become mainstream in rest of the world as we know it today. Most sheet masks are made out of fibre, cotton or cellulose.
How to apply a sheet mask
Applying sheets masks are fun, on trend and usually, do not take a lot of time. All you need is 15 to 30 minutes at most. Compared to regular face masks, the sheet version is cleaner to apply and less messy. It is also perfect for busy women who do not have a lot of time for skincare to get their necessary beauty regimen in.
This facial routine using sheet masks is best done early in the morning or first thing before bedtime at night. The sheet masks come face shaped already with round cut-out holes in it for the eyes, nostrils and the mouth. So, you do not have to worry about getting any product getting in the way of your sight or tampering with lips.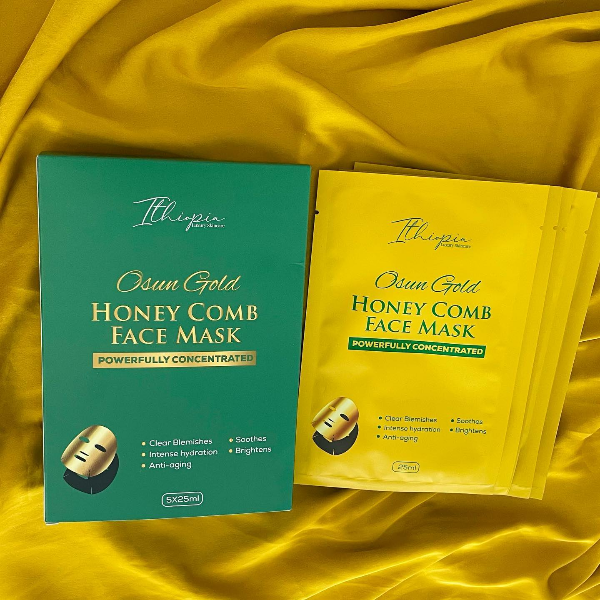 Start by washing the face with a mild cleanser to remove the excess dirt and makeup. Open the sheet mask and gently position onto the face to cover the areas around the forehead, cheeks and chin, being careful to line up the holes up with your face so that it leaves the eye, nostrils and mouth sections open. After about 15-20 minutes, you can remove the mask and throw it out immediately. Do not reuse the product. Also, try to take it off before you it starts to dry off on your face.
During those minutes while waiting for the time to go by, you can indulge in some alone time. Listen to an inspirational podcast, have a conversation with your girlfriends, write in your journal, recite some positive affirmation or enjoying a cup of your favourite beverage. However you choose to spend the time is really up to you as long as you are getting that time of self-care in. Finally, once you are done and the sheet mask comes off, just follow up with some face cream or a natural oils to lock in the ingredients that were just absorbed into the skin.
Have you worn a face sheet mask before? If yes, how do you think it compares to a gel mask?