This is a local story with a global focus about a fashion event in honour of a lady named Shantel Taliesha Myers who had a burning passion for ethical fashion and sought to change the industry one sustainable move at a time. In honour of her legacy, the first ever Silk Vows Fashion Show Fundraiser will be taking place on Thurday, March 26th 2020 at THE MUSEUM in the heart of Kitchener-Waterloo featuring some of the region's most sustainable businesses.
The fashion industry is changing at an incredibly fast pace and more consumers are opting to give their trust only to brands who have ethical and sustainable business practices. This development means a lot not just for the big retailers but also for shoppers like you and I. It means we will have to change our overall consumption habits to benefit the environment and align with more ethical standards. To do so requires awareness and a proper understanding of how fast fashion affects us all.
According to a report by the Ellen MacArthur Foundation, one garbage truck of clothes is burned or thrown away to a landfill every second. This can be very polluting and detrimental because there is also the issue of what our textiles are made from – 60 per cent of which are derived from plastic, a substance that is non-biodegradable. Everytime someone throws a garment into the trash, that piece of cloth is not going to make it way into becoming a recycled product. This is why human choices are so important.
In efforts to create a more just and prosperous future, Shantal was working on a sustainable brand which was to be called Silk Vows – hence the name of the fashion show. Her journal was full of all her design inspiration. The official logo for the event now re-imagined professionally with the help of a graphic designer was first sketched by hand within her journal.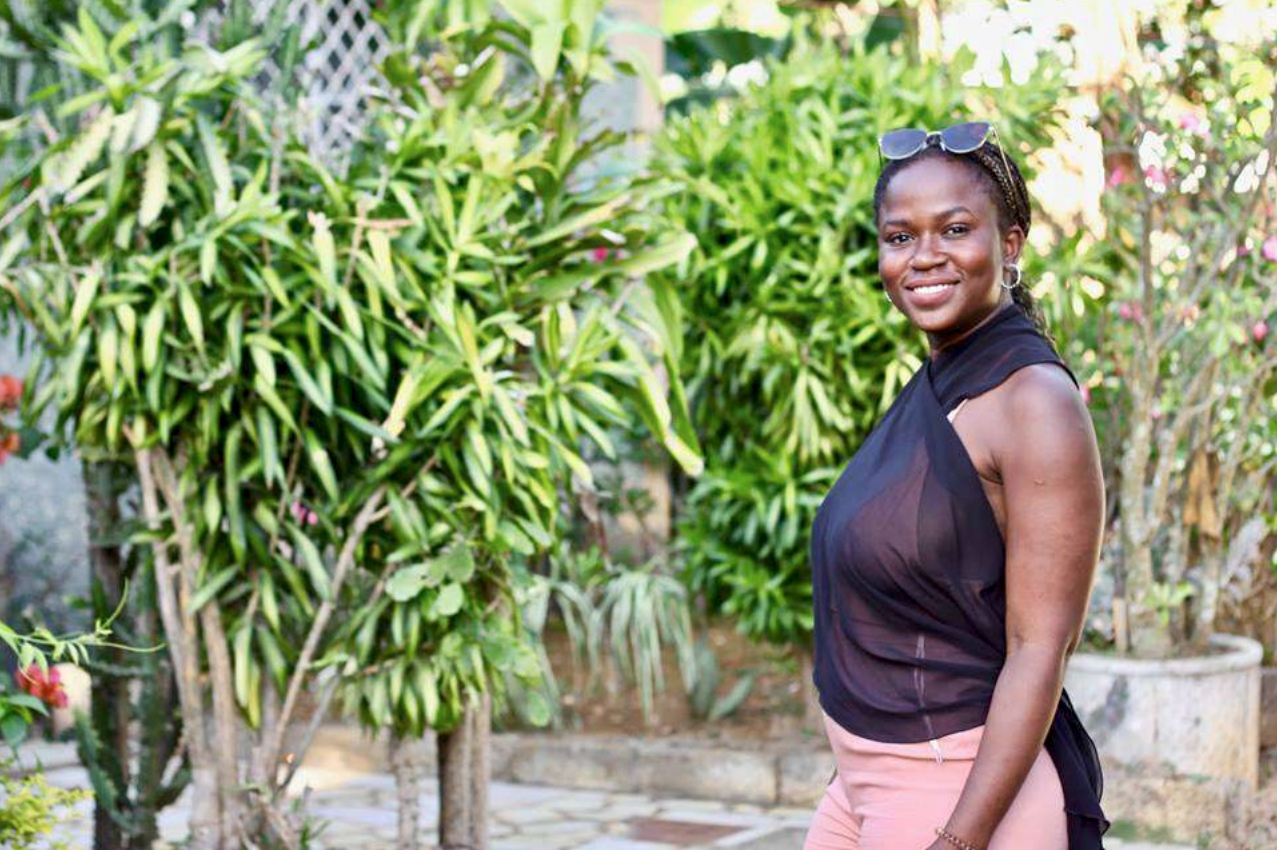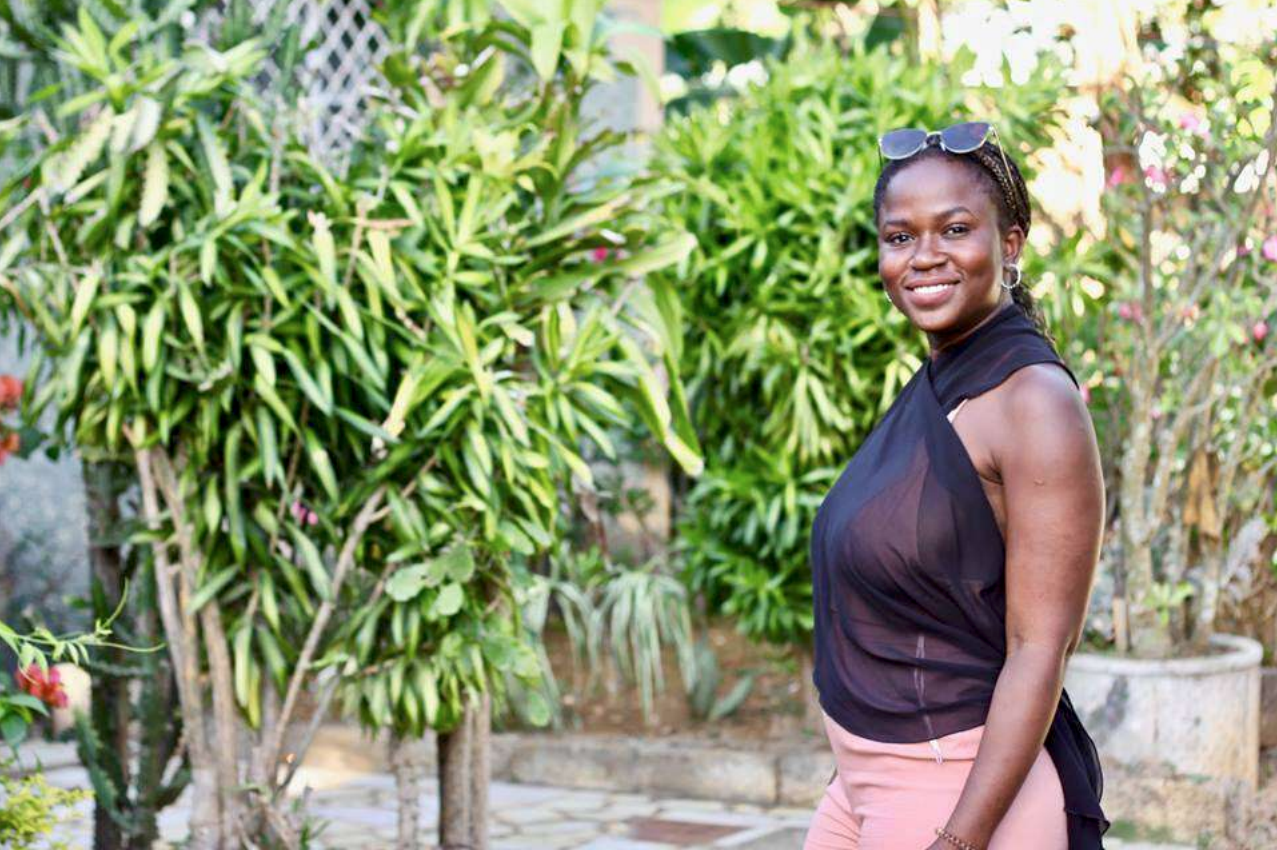 As a fashionista who was also a champion for social justice with a loving and powerful presence, Shantal walked the earth with purpose in every step. In April 2019, she passed away due to a sudden and unexpected heart condition. Nevertheless, her sketchbook and dreams are no longer left to collect dust as the Silk Vows Fashion Show is set to marry a movement she supported with a runway show featuring the City's most sustainable, eco-conscious fashion brands/businesses so that her legacy may continue to live on.
Silk Vows Fashion Show will also support a bursary in Shantal's name at Conestoga College. The award will be given to an applicant that shares the same values and morals as she did, which was to end fast fashion, unethical labour and help minorities that cannot help themselves. All proceeds from the event will go towards the Shantal Myers Bursary Award for a deserving PR student at Conestoga Collage – the same program Shantal graduated from in 2014.
As advertised on Eventbrite, the fashion show will feature:
Sustainable fare catered by KW top chef Jon Rennie with food provided by Linton Pasture Pork
Dance number curated by local competitive urban dance group Origins
Featured local fashion brands: House of Bamboo, Filthy Rebena, Artisanal Design Co, LePrix Fashion & Consulting, Sarah Midnight: Midnight Raven Studios, Uptown Thrift, Carmina De Young and The Oddity Co.
Opportunities to browse a wide selection of shopping vendors featuring sustainable products
Music curated by DJ Daveoj
If you reside in and around the Kitchener-Waterloo Region, this event will be worth checking out. I am hoping to attend and if you are there, be sure to come say hello. I would love to meet you! Purchase your tickets here.
As I wrote this article, I began to think about some of the sustainable African brands who are doing a great job at changing the fashion narrative and deepening the conversation on sustainability, especially those within the continent of Africa. I thought about the good work they might be doing in artisan communities for example and for the environment too. To that end, watch out for an article highlighting who these brands are and why you should patronize them – coming soon!
In the meantime, I leave you with a few tips for becoming a more conscious consumer.
Donate or recycle all your unwanted clothes
Make a decision to buy or consume with intention
Always look for thrift, vintage or second-hand options
Buy from sustainable, eco-friendly and fair-trade brands
What are you currently doing to reduce your closet's carbon footprint?