Scrunchies are the perfect accessory for women and girls who are looking to place a stylish spotlight on their hair. Whether you are putting your hair up in a classic updo such as a ponytail or sweeping it back into a sleek bun, scrunchies are the sort of thing that come in handy for hairstyling. The cool thing about them is that they are usually made of soft fabrics that are gentle and kind to the hair, thus minimizing any sort of breakage or damage to the strands.
I recently caught up with Fusionola – a Kitchener-Waterloo based brand that uses colourful handmade scrunchies to help women and girls make a style statement with their hair. The venture is spearheaded by Funmilola Folarin, a Legal Practitioner from Nigeria who has been sewing basic stitches ever since she was a little girl. Upon arriving to Canada, she sought an opportunity to merge her love for stitching and fashion into a unique business venture and as a result, Fusionola was born.
Folarin considers herself to be a very handy person. She particularly recollects how she has always enjoyed knitting and sketching in addition to sewing little garments and mending clothes neatly. "I am passionate about crafts and the art of stitching, which I mastered when I was a little girl," she says. " My mother noticed my enthusiasm and basically taught me how to basic stitches and sewing techniques using a needle and thread."
Fusionola is a fusion of different cultures and each of the brand's scrunchies comes with a story. Some of the fabrics used such as African print and silk are a representation of different ethnicities but they all form a narrative that is steeped in colour and style. By wearing one of these scrunchies, Folarin hopes that she can help her customers to make a unique style statement. Folarin will be launching a new website soon but in the meantime, you can shop the scrunchies at her Etsy store: https://www.etsy.com/ca/shop/Fusionola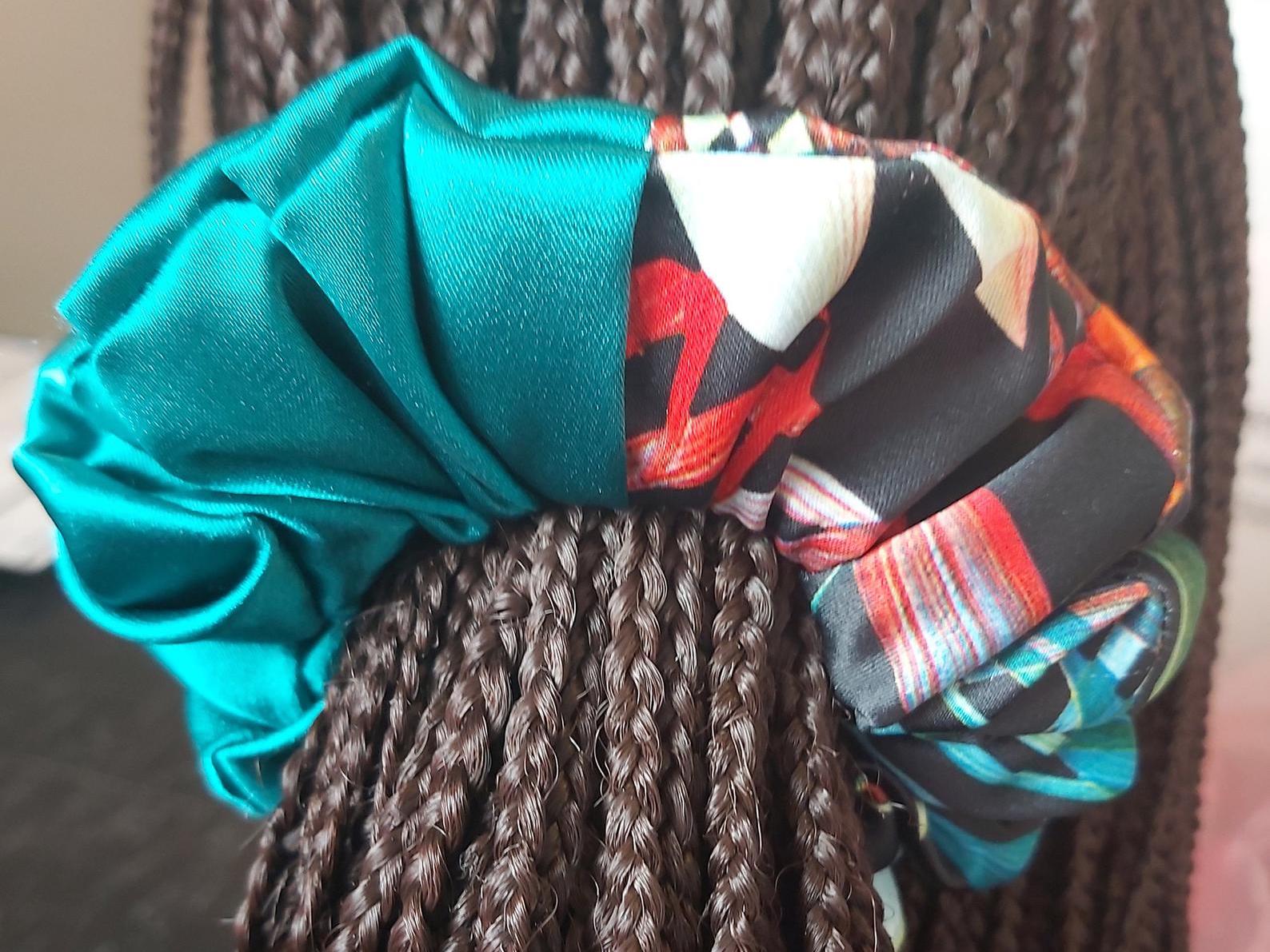 As a budding do-it-yourself crafts enthusiast, the idea for taking Fusionola to the next level arose when Folarin was introduced to In Her Shoes – an employment and entrepreneurship program for newcomers to Canada who want to start an online business. She met with and spoke to their Social Enterprise Coordinator at an outdoor event in Downtown Kitchener who provided her with more information about how to get involved.
Although Folarin made scrunchies as a gift for people close to her, she never really saw the potential of this skill until she eventually signed up for the program. "Most of the scrunchies and hair bows I make are for my family and friends but never thought I could make it a commercial venture until I heard about In Her Shoes." she says. Getting involved with In Her Shoes has officially launched Folarin's foray into entrepreneurship and taught her everything about running a successful business.
There is beginner and an advanced program at In Her Shoes. Some perks of the eight weeks advanced training that Folarin was able to tap into includes assistance in the development of a three year business plan, website and social media audit amongst other features and benefits. Registration for the program is easy but you have to meet the eligibility criteria. Find out more information about In Her Shoes and how you can also join at this link: https://inhershoesyw.com/pages/ihswomen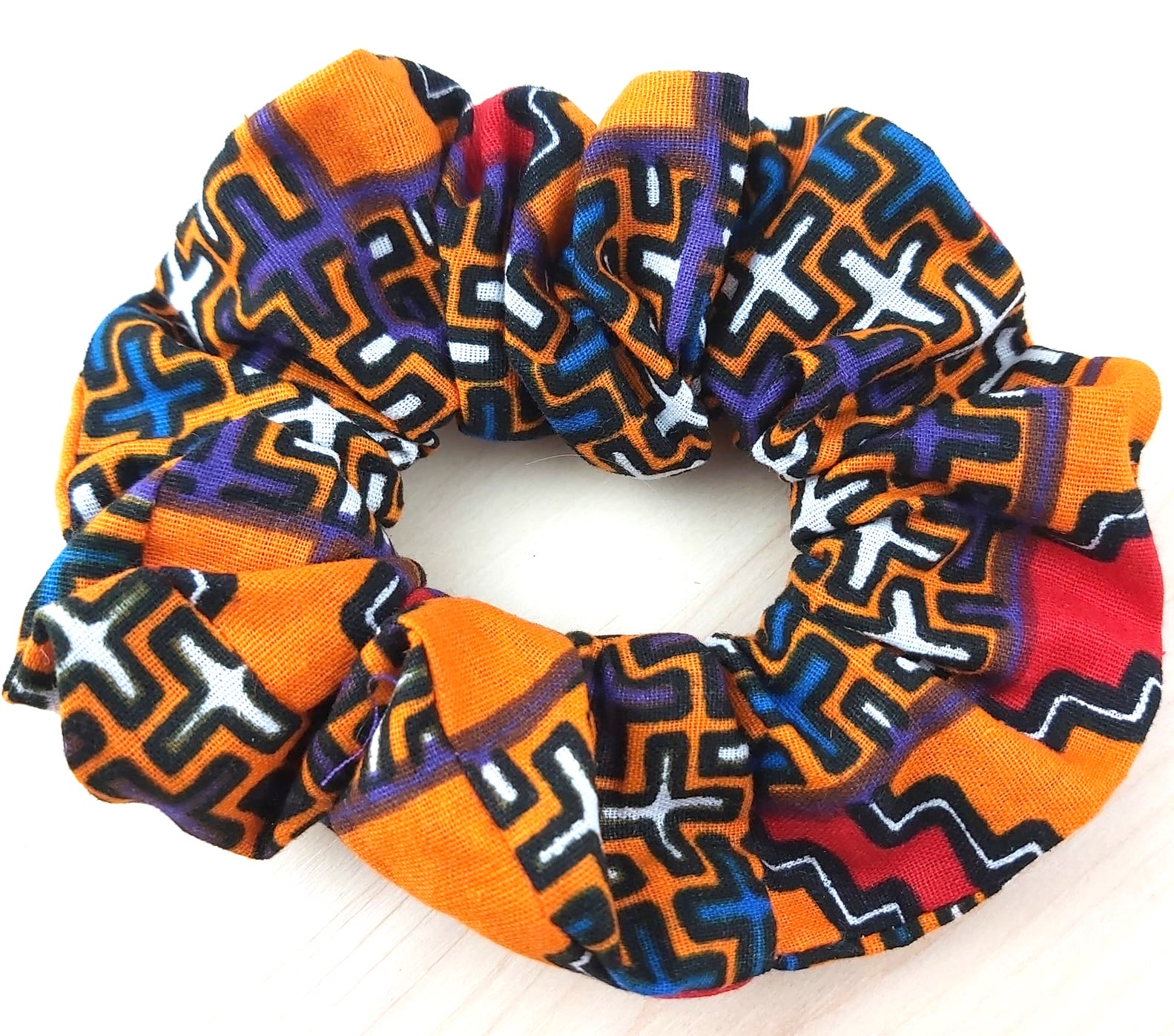 When asked about her experience with In Her Shoes Folarin says, "The program gave me an opportunity to see a business venture in a skill I had grown to love and I was able to start my business from scratch. In Her Shoes boosted my confidence in what I could achieve despite that fact that I was stepping out of my comfort zone. I can say the In Her Shoes training was quite engaging and valuable."
Forlain was exposed to in-depth business training, product photography and social media marketing. In the near future, this budding entrepreneur hopes that Fusionola will become a reference point for all conversations about hair accessories with top products selling on shelves in major stores. Scrunchies, unlike regular rubber bands helps prevent the hair from snapping. They are versatile and you could get a collection that goes with the clothes you wear. I am personally intrigued by the fusion of cultures and conversations that Fusionola represents and as the holidays approach, I believe her products would make great holiday gifts loved ones.
Shop Fusionola online today: https://www.etsy.com/ca/shop/Fusionola
Connect with Fusionola on social media via Facebook and Instagram.
What are some of your first impressions about these amazing scrunchies?