*Product Review – If you like thick contours, crisp lines and smokey or cat eyes, you will love this review of the black gel eyeliner that was sent to me in exchange for a chance to try it out and share my experience. Now, I do not consider myself a beauty guru or anything like that but I am not totally new to the world of makeup. Infact, when it comes to eye makeup, I grew up in Nigeria using the kohl or kajal – an ancient eye paint or cosmetic made out of the sulfide of lead that is popular in most parts of North/West Africa, India and the Middle East. I then later graduated from that to using regular eye pencils and liquid and gel liners. So, without further ado, here is my review of the Esqido eyeliner.
Packaging
The black gel eyeliner comes in a minimalist white box, which has all the specs on it but I didn't bother to keep it since I usually just recycle most of the packaging for my makeup. If you are a stickler for specifics, you might want to keep the box as it does provide some information such as the product expiry date, ingredients and directions. However, how the body of the liner looked was more of a priority to me. After opening the box, I was surprised to notice that the outer body casing of the eyeliner was white even though the liner inside it was a black. As you can see, it looks very fancy. Most eye pencils and liners come in black outer packaging so I thought it was pretty nifty of Esqido to differentiate themselves by using another colour. The white matte stands out for sure but once you get to using the product, struggling to keep it clear of stains will have you thinking of how this might not have been a practical choice despite the fact that it looks fabulous.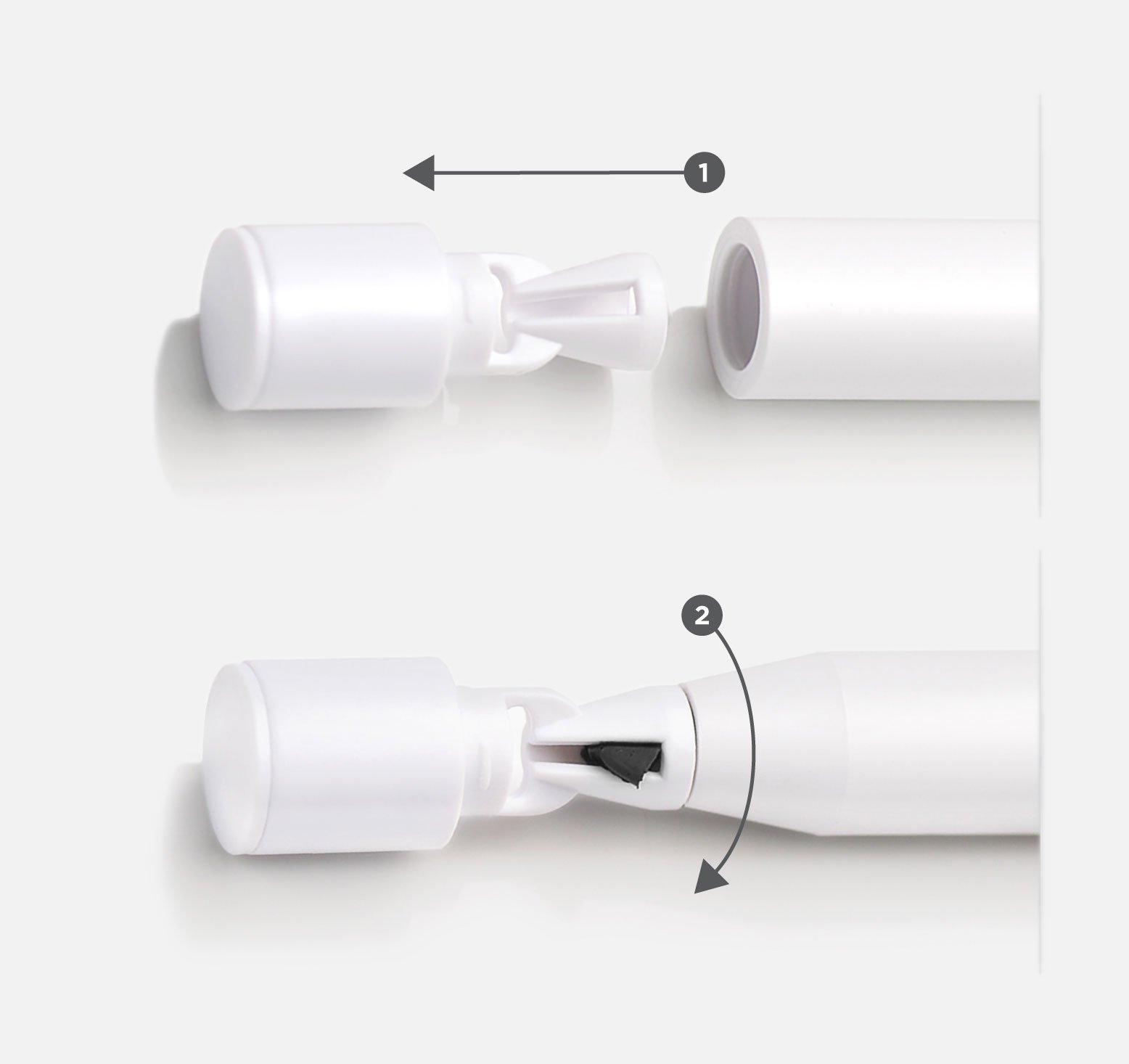 Image source
Convenience
The black gel eyeliner comes with a smooth tip that can be sharpened. The base of the eyeliner has a miniature sharpener that can be removed. This is great because it means you do not have to always travel with an extra sharpener that may or may not fit the tip of the eyeliner. You may want to be careful with how you store or handle your eyeliner though so that the sharpener does not fall out and get missing. Make sure it clasps down tightly on the base of the eyeliner after each use to be sure that it won't fall out anytime soon. But really, the sharpener just a bonus feature because the liner can be twisted from the bottom to dispense. When you are running low on the liner, twist to bring out some more and if you need a sharp tip then you can sharpen it. Otherwise, you might not really need to use the sharpener. The lid of the liner also features a silicon ring closure for an airtight seal. This means the black gel eyeliner was made to last for a long time and not lose it efficacy due to dry air.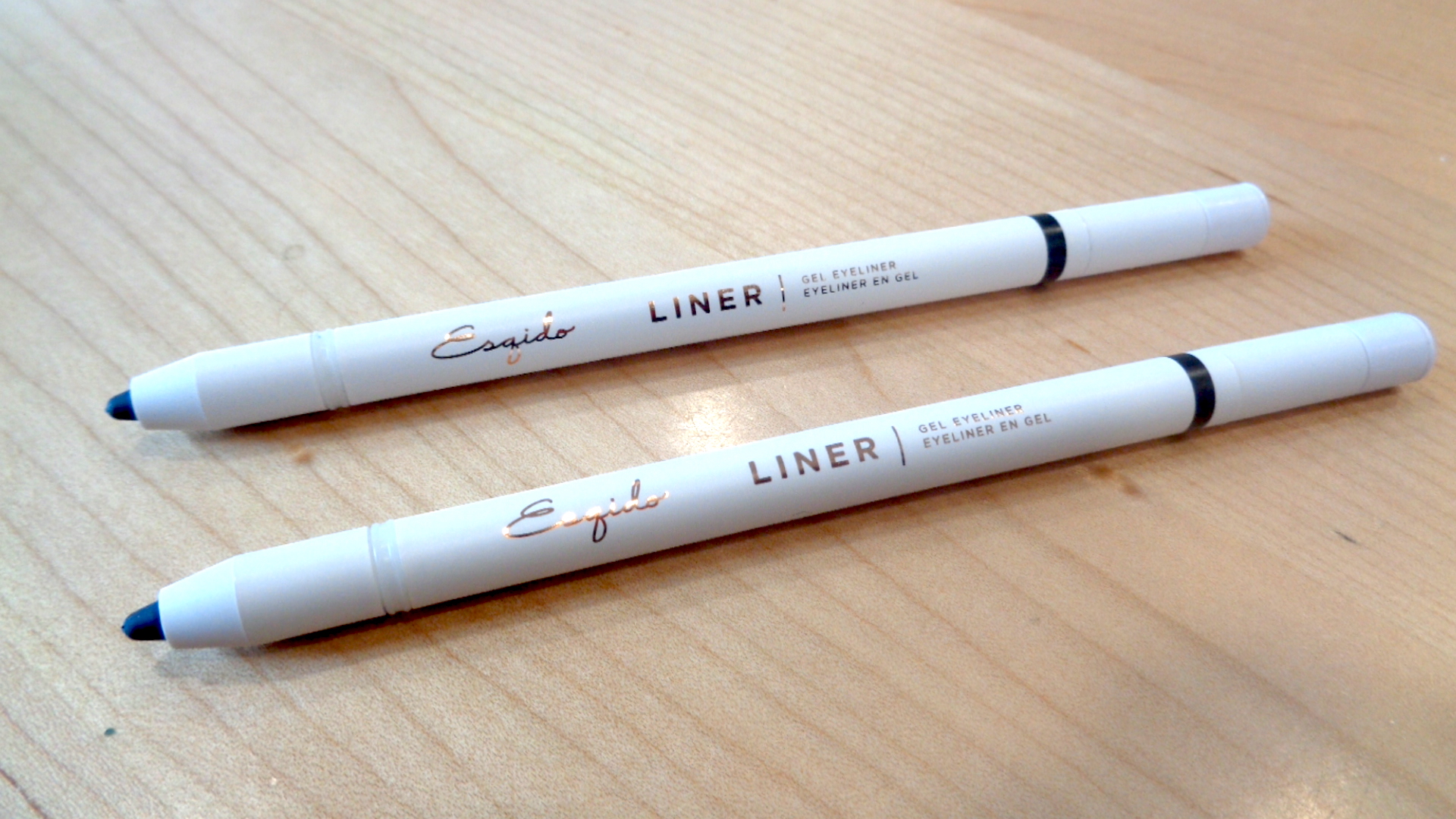 Application
As someone who uses eye makeup a lot, I know a good liner when I use one and the Esqido brand is great. It has got a creamy texture and consistency to the feel. It glided on smoothly in just one to two swipes and gave me a thick, clean line on my eyelids. It was also both water and smudge proof as they had promised. So, one does not need to worry about going out in the rain or swimming. However, if you plan on taking a shower and washing your face with soap, the liner just might not hold up. So, when they say it is water and smudge-proof, I believe it is also assumed that you will not be taking your face through any rigorous situations that would require the eyeliner be removed. I wore the eyeliner in the morning over some gold eyeshadow and went about my normal activities such as work. It lasted the whole day – about 12 hours in total.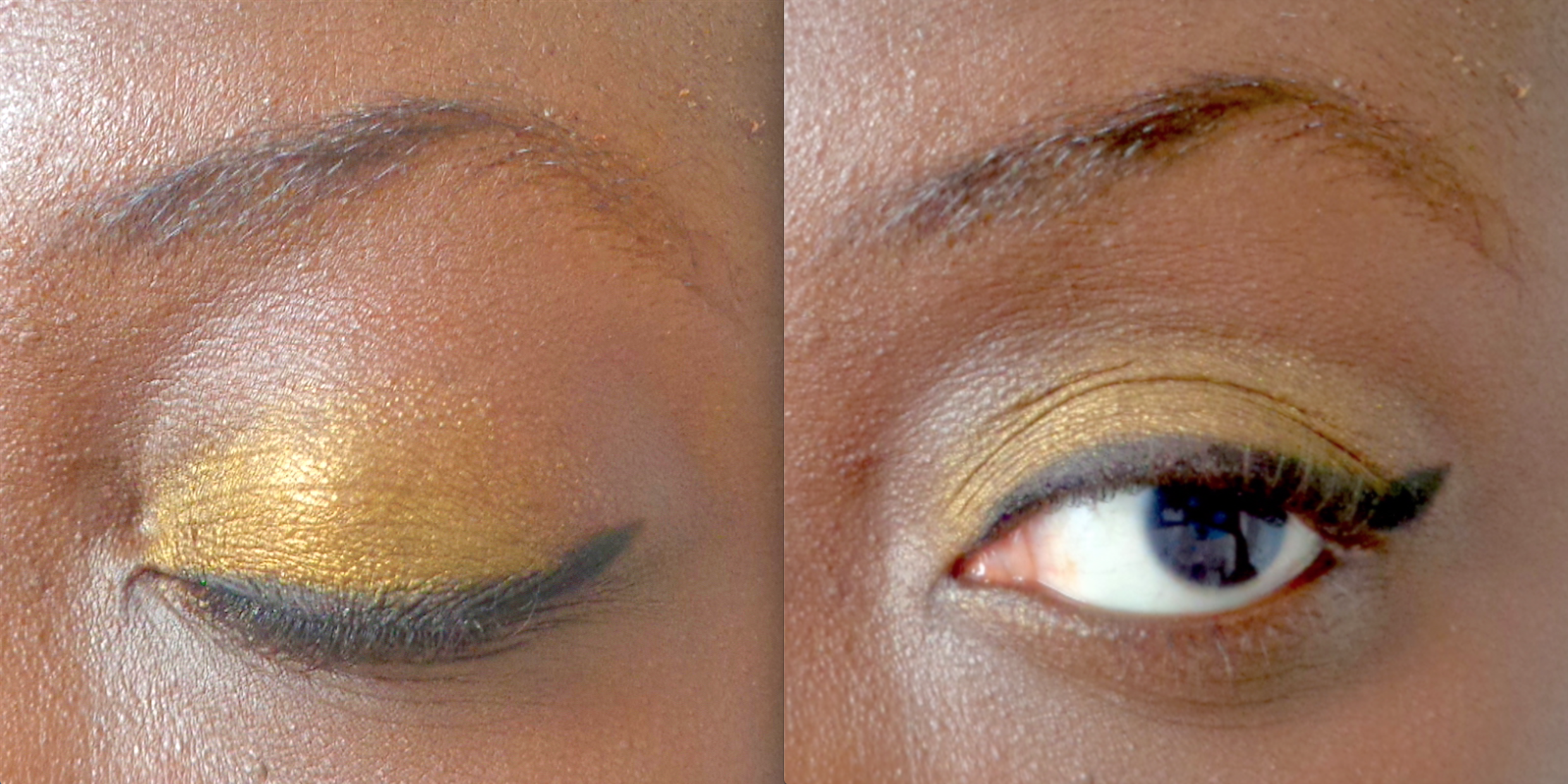 Ingredients
These liners are not tested on animals. They are formulated without formaldehyde, parabens, sulfates, or phthalates. The liners are fragrance-free and suitable for sensitive eyes. This was particularly important to me. I have very sensitive skin around my eyes so knowing that their formula did not have any harsh chemicals in it gave me both confidence and peace of mind. It is pretty safe to apply the liner close to the waterline around the upper and lower base of the eye as well. Overall, I would give these eyeliners a 9 out of 10. The liners usually retail as a two pack for less than $45 CAD and are available for purchase here.
Watch the video below to see the black gel eyeliner in action.
Did you enjoy this post? Then SUBSCRIBE HERE to be in the know of my other posts!
Would you like to try the black gel eyeliner from Esqido?